One of the greatest parts about marrying your best friend is being able to celebrate 10 years of marriage!!
SO EXCITING!
I know 10 years isn't really that big of a deal in the grand scheme of things. However, we've been through a lot in just 10 years. 7 pregnancies, 4 live births, 3 gorgeous rambunctious little girls and 1 incredibly missed little boy. Through it all we grew together, stronger and closer.
When we got married, we rushed it. As in, we had already been in a serious relationship for 5 years, living together for 3 of them and planning on getting married a year or two down the road.
Prom - 1999
Then, surprise, I was pregnant. It was an incredibly exciting and happy surprise. And we both wanted to be an official family before our little one was born. So, we planned our wedding in just a couple months with our wonderful families.
The beach wedding we both wanted simply wouldn't work. There wasn't enough realistic time for a destination wedding and the beaches nearest us wouldn't work with the sizes of our family or the ones that couldn't walk down steep hills. So, we did the next best thing, a beach themed wedding in my soon-to-be sister-in-law's backyard. It was perfect.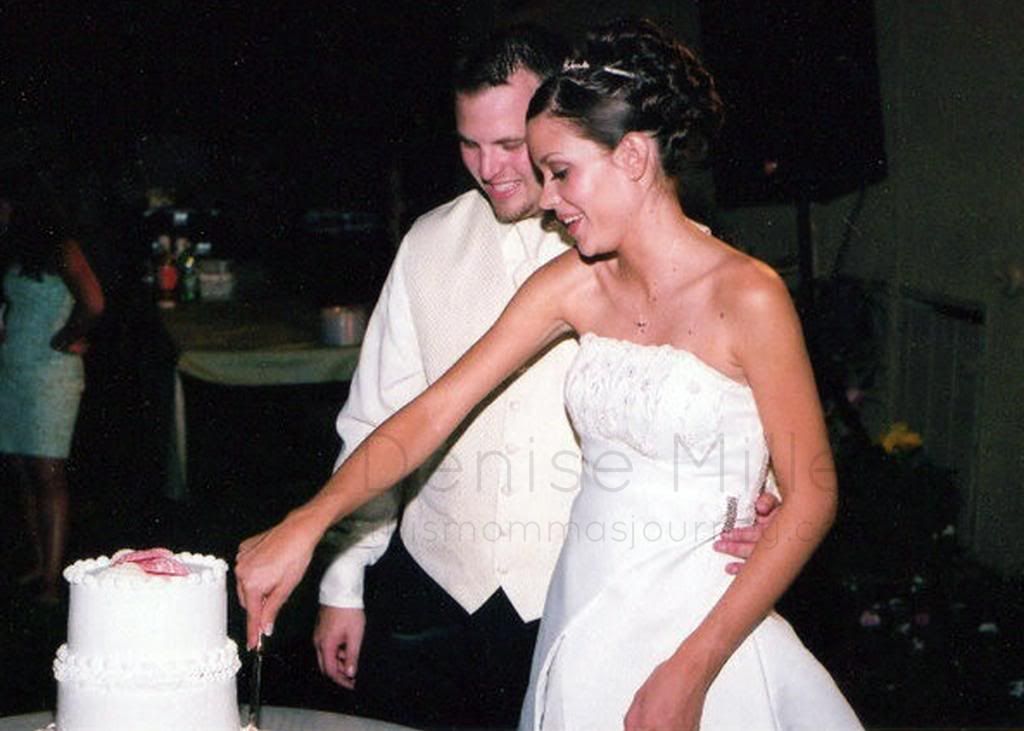 Our wedding - August 2004 - 27 weeks pregnant
A few months later, Kaitlyn was here!
This August we will celebrate our 10 year anniversary with a beach side vow renewal with our family and close friends. Our bonfire after is all planned out and Matthew's birthday will be included with an eco-friendly balloon release.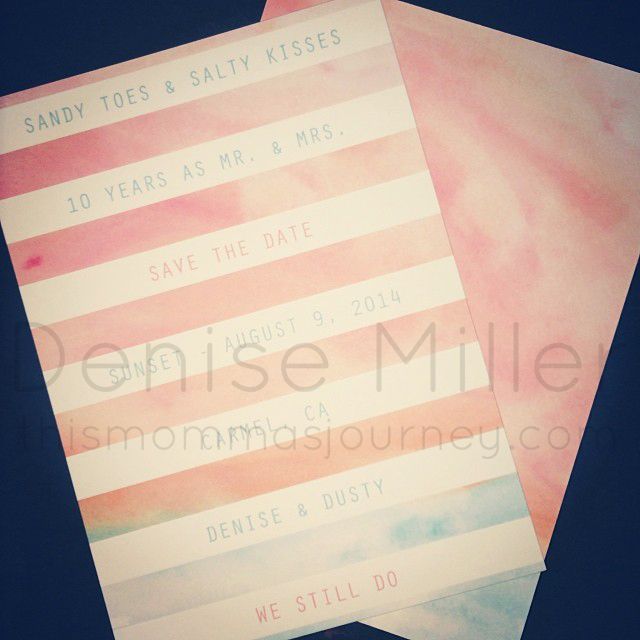 Thanks to pinterest, I have a gazillion ideas and am super excited.